CLASSROOM AND SCHOOL ATMOSPHERE
Here at SPEAK Language Institute we like to provide our students with a clean and safe environment
which provides them with the best learning out comes for each individual student.

We also like to provide the parents the ability to see firsthand the step by step learning and safety
of each of our students as each classroom is fitted with cameras and can be viewed in the reception
areathrough our CCTV monitor.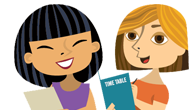 STUDY ATMOSPHERE
The dynamic teachers with a genuine interest in a student's educational development at
SPEAK
Language Institute Creates the atmosphere and turns it into a fun and relaxed learning environment for students to wanting to learn and speak with ease.